I love my job. Mostly because I love my athletes. They inspire my training, my work, my life. This week I am going to spend time writing about someone other than myself and why and how I do what I do (when I'm not training).
It's always the little things about coaching that I love the most. Today I had coffee with an AllStar athlete. We talked about the next seven weeks of her plan and she made me Haitian java. We talked about her goals and I revealed our strategy to get there. I love showing people the next step.
My second favorite moment of the day was solving a problem in spin class. One of my athletes has had upper back issues for a while and we were sure bike fit was the culprit. She needed the handlebars and the seat closer together. My fix: looping two pilates rings around the handlebars. It closed the reach in the seated and standing position and seemed to be the fix she needed! She left the class pain free! Well, except for maybe I made her quads burn a little on the jumps and hills.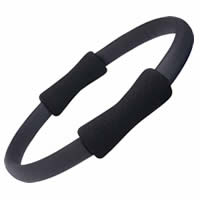 Other great moments in the past few weeks:
one AllStar raced above and beyond her expectations in a local 10k.

another raced her first half ironman and overcame major open water anxiety. I did a victory dance as I watched live timing.

in June, one of my rock stars finished Raleigh 70.3 - her first half iron and her second triathlon ever.
This Is How I Want to Finish Every Race
Amazing Inspiration from Karen. Next Up B2B 140.6!